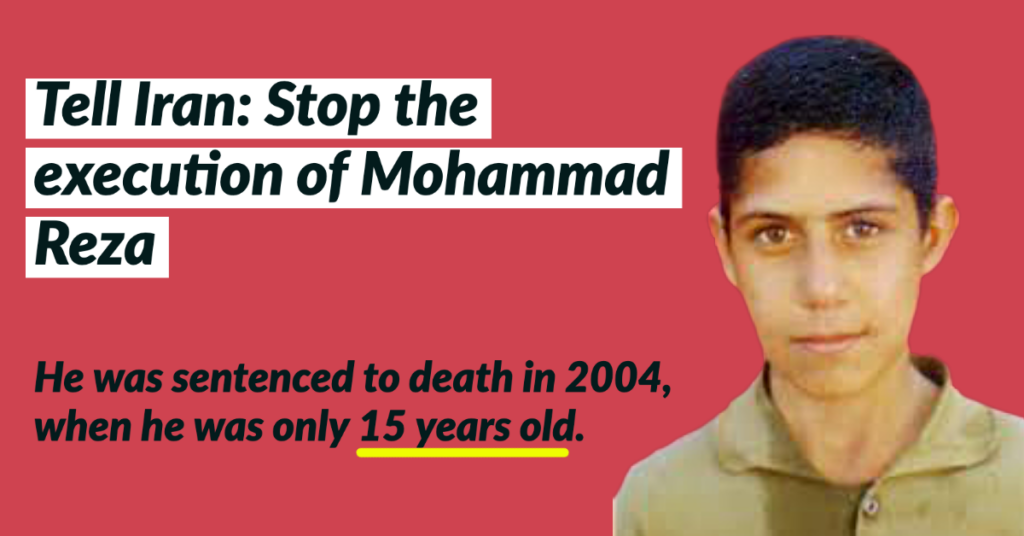 Aged only 15, Mohammad Reza Haddadi was sentenced to death in 2004. His execution has been scheduled and canceled six times – the last time halted due to global outrage. He's now spent 16 years – much of his youth – in excruciating anxiety and in constant trauma about his impending execution.
When he was first arrested, Mohammad Reza confessed to murder during interrogations. But he soon retracted this statement, saying he only confessed after his two co-defendants coerced him. Later, the co-defendants also withdrew their earlier statements implicating Mohammad in the crime. They are now serving prison sentences for murder.
Yet Mohammad Reza still faces execution. This is unjust. His case shows Iran's shameful use of the death penalty against individuals under 18 years of age, which is a violation of international human rights law.
Under the United Nations Convention on the Rights of the Child, which Iran is a signatory to, the Iranian authorities have an obligation to not issue the death sentence for offenses committed under the age of 18. However, Iran has executed at least 12 child offenders since the start of 2018 while at least 90 are currently sitting on death row awaiting their punishment.
We urge the Iranian government to immediately halt the execution of all prisoners especially those arrested under the age of 18 and grant them fair and just trials.